Types of Dental Emergencies
Posted by STREAMSIDE DENTAL on Jul 18 2022, 09:55 AM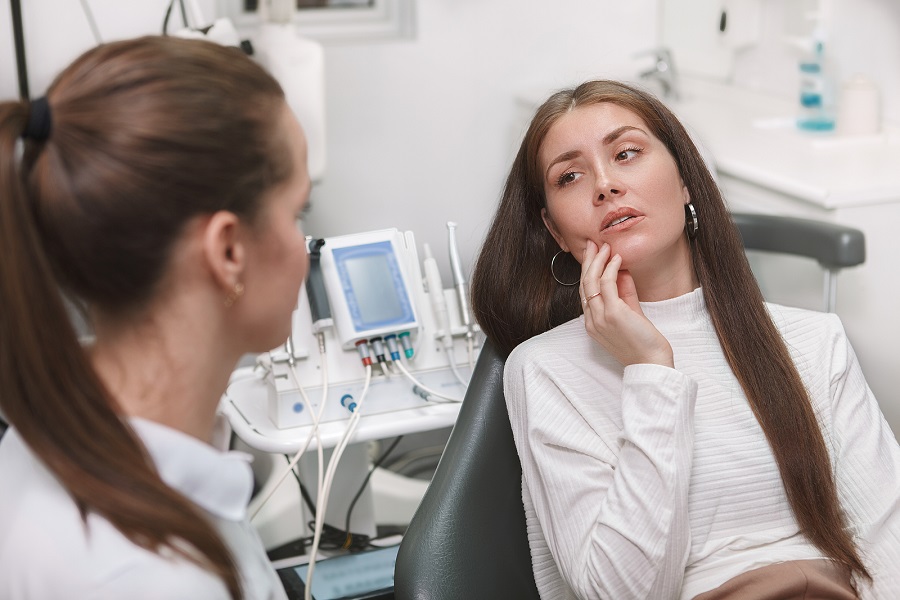 A dental emergency happens suddenly and influences your life. Some dental emergencies can wait until office hours, but others require immediate care. In the event of an emergency, you should call your dentist as soon as possible.
Some common dental emergencies include:
Toothaches
A toothache is a common dental emergency. Call your dentist for help. In the meantime, rinse your mouth with warm water and floss to remove any trapped food. Your dentist will need to assess the damage to determine if a root canal is necessary. 
Never place an aspirin directly on your tooth or gums. Crushing aspirin releases the ingredients into the blood, which could cause side effects or injury. 
Knocked Out Tooth
If a tooth has been knocked out, try to find the tooth and rinse it off with water. Do not try to put the tooth back in. Instead, place the tooth in a clean container with milk, saliva, or water. This will help keep the tooth alive while you seek a dentist.
Object Stuck Between Teeth
A cracked or loose filling lost crown, or piece of food can become lodged between teeth. Sometimes, the object can dislodge on its own. But if it stays in place, it can cause pain, as well as irritation and gum inflammation. Sometimes, the object can even damage your gums or teeth.
When this happens, call your dentist immediately. In the meantime, try to remove the object using dental floss. If you have an object lodged between your teeth but you can't see a dentist right away, be gentle. Don't use sharp objects to pull the object out.
Broken or Fractured Tooth
A broken tooth can mean a range of things. A tooth can become fractured due to biting into something hard, such as a popcorn kernel or ice. A tooth can also become broken when a tooth is knocked out due to trauma or a blow to the face.
Dislodged Filling or Crown
A dental filling or crown may become dislodged for several reasons. The most common reason is trauma to the tooth. If you've fallen or hit a tooth, your dentist will likely want to check the tooth to make sure it's fully intact.
Call us at (970) 306-0549 or visit Streamside Dental at 51 Eagle Rd, A1 Avon, Eagle-Vail, Colorado 81657, in case of a dental emergency. We will guide you further.